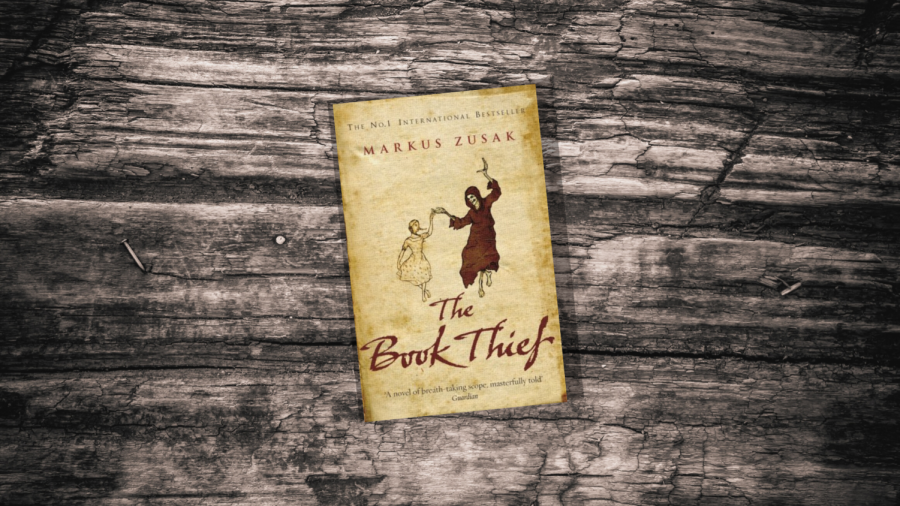 The Book Thief Parts 4-6
March 23, 2021
This section of The Book Thief explains how things have gotten worse in Nazi Germany. Rosa Hubermann, Liesel's stepmother, runs a laundry business. Over the last few chapters, more and more people begin declining her service. Liesel builds a relationship with the mayor's wife, Ilsa Hermann, who is one of Rosa's clients. Ilsa introduces Liesel to her library, and now, Liesel sits and reads after dropping off the clothes to the few remaining clients. However, Ilsa and the mayor fire Rosa, leaving the Hubermann's with little to no source of income. Liesel is furious. She yells at the mayor's wife and says horrible things to the woman. Upon returning home, Liesel shares the news with Rosa and tries to take the blame for the loss of another customer, but Rosa knows better. 
To add to the Hubermanns stress, they take in a Jewish man named Max Vandenburg, who Hans Hubermann knew long ago. Things go fairly well with Max until he becomes seriously ill. To make matters worse, Rudy is sent to a Nazi Youth Camp. He hates it there and eventually stops going. To stay out of trouble, Rudy's parents switch him to an aircraft and flying training camp (which Rudy seems to like much better). Liesel and Rudy begin stealing as a way to escape the stress and worries of life. Previously, they had only done it a few times to get food. Now, Liesel and Rudy take it a step further and sneak into the mayor's house. The first time doing it, Liesel steals the book she was reading with Ilsa. The second time, Leisel takes another book so that she can read to Max in his vulnerable state.
Max is a kind man with a heavy heart. He feels guilty about leaving his family behind and he apologizes several times to the Hubermanns for being a burden. Over the course of time, Max and Leisel grow very close. They realize they have many things in common and try to comfort one another.
As Mr. and Mrs. Hubermann begin to plan for the worst, Max miraculously wakes up. Now, they think everything will be okay until they catch wind that Nazis are going into people's homes to inspect their basements and see if they can be used as air-raid shelters. Max had been staying in the Hubermanns basement before getting sick, and it was never cleaned out. Before they have time to concoct a plan, a Nazi is knocking on their door. They opt to act carefree and hope that the Nazi doesn't suspect anything. As far as we know, he doesn't. The Nazi leaves with a smile.
 Part six concludes with Death explaining that bombs are being dropped and that they are getting closer to Munich. Death also hints at a few characters' untimely endings throughout this section of the story. This part leaves off on a cliffhanger of some sort. I'm itching to find out what happens to each of the characters. Will Max stay awake? Will Rudy and Leisel get caught stealing from the mayor? Will Leisel accidentally tell someone about Max? Who will survive the bombings? The action is picking up, and I'm certainly eager to find out what will happen next.