Chiefs Weekly: Dominate
The Chiefs dominated a not-so-good Jaguars team. A fun fact about this game is that this is the first team that the Chiefs played this year that did not have a winning average last year.
                                                                                                                                      Chiefs Offensive Notes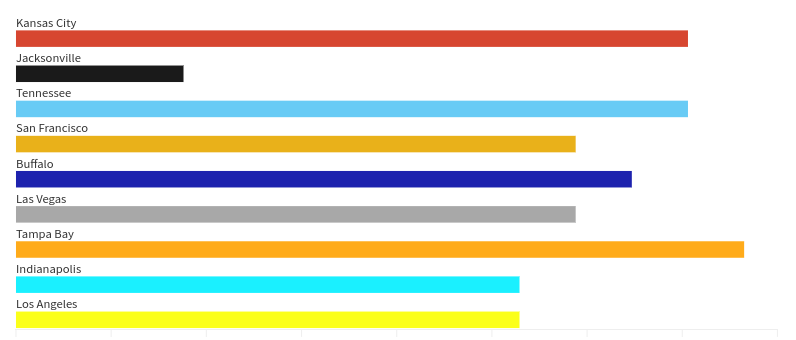 The Chiefs had two huge players step up against the Jaguars in Isiah Pacheco and Kadarius Toney. Pacheco was a 7th-round pick in the last draft and is already stepping up as the Chiefs' number-one back. We also saw a huge game out of Toney, the newest addition to this Chiefs offense. The Chiefs traded a 3rd and a 6th-round pick for Toney and it is already looking like the Chiefs got the better of the deal.
Notable Offensive Players
Patrick Mahomes (26/35 – 331 YDS – 4 TD – 1 INT)

Isiah Pacheco (16 CAR – 82 YDS)

Travis Kelce (6 REC – 81 YDS – 1 TD)

Kadarius Toney (4 REC – 57 YDS – 1 TD)
Chiefs Defensive Notes
The Chiefs' defense has really stepped up this year. I believe this has a lot to do with the new additions George Karlaftis, Trent McDuffie, and Justin Watson. All of these rookies have stepped up into very hard roles and have really succeeded. We have also seen Chirs Jones step up a ton as a leader and create a lot of pressure. The linebackers have also been a bright spot with the play of Nick Bolton and Willie Gay Jr.
Notable Defensive Players
Chris Jones (1.5 Sacks)

Willie Gay Jr (8 TCK – 1 Sack)

Nick Bolton ( 8 TCK – 1 TFL)
The Chiefs have officially taken the number one spot in the AFC which is huge because when it comes to playoff time the Chiefs will get a bye. The Chiefs still have a hard schedule, but I do believe that the Chiefs will hold on to this spot and finish with the number one seed. The Chiefs play their division rivals next week, the LA Chargers.